15th - 17th December 2020, Dubai World Trade Centre
International Travelers: Before You Travel
Procedures to follow while you travel to Dubai:
Ensure you meet the entry visa requirements, you can check if you need a visa here or you can get in touch with our Travel Partners
All visitors entering Dubai must take a PCR test up to a maximum of 96 hours prior to travelling and provide the negative PCR COVID-19 certificate which must be printed in English or Arabic no SMS or digital certificates will be accepted.
Ensure you have medical travel insurance with international coverage that covers COVID-19 before travelling. You will need to sign a declaration to bear all costs of quarantine and treatment and complete a Health Declaration Form before departure confirming you are not displaying any symptoms.
Please check with your airline carrier if you are arriving in Dubai from a destination that will require a second test on arrival.
Should any traveller show any COVID-19 symptoms a second test will be required at the airport.
Visitors can use the Exhibition Street Parking with direct access to the venue
Taxi, Uber and Careem drop-off points are available at the venue. The World Trade Centre Metro Station is only a 5-minute walk from the venue
Social distancing stickers are placed in all elevators and walkways
Online pre-registration and ticket purchases are encouraged for the event for contact tracing purposes.
In case a helpdesk or a ticket sales area is required onsite, compliance to social distancing norms for queuing with 2m floor markers will be followed
Temperature Checks and Precautions
All visitors will be screened via contactless temperature checks prior to entering the venue through all designated entrances
If a visitor is identified with a high temperature, the individual may be requested to wait for 2-5 minutes for their body temperature to cool down, after which a follow-up temperature check will be done.
If visitor tests postive for COVID-19 they must contact the Dubai Health Authority where they will be contacted for further action in compliance with the government procedures
All stands are required to display a clear signage of 'Number of People Allowed' at the entrance of each stand
There are several social distancing measures taking place all over the venue at all times from the carparks and taxi ranks to the main entrances, concourses, halls and meeting rooms. Such as floor stickers in all common areas of the venue and digital screens to spread awareness of what the safety guidelines are
Masks are mandatory at all times by all visitors.
Sanitization of the venue
Sanitisers have been installed at key locations: at entrances to the premises, at entrances to halls and meeting rooms, in F&B outlets, in washrooms, within parking areas, in service yard restrooms and in all meeting rooms used for internal and external meetings.
A full venue sanitisation will be conducted at the end of every event day.
Food Products at the Venue
Food products will be pre packed hygienically and placed at the correct temperature in relevant chillers and hot cabinets for cold food (less than 5 5°C) and hot food (above 60°C).
Networking changes include the following:
(i) All exhibitors are to limit the number of staff at each stand.
(ii) Handshakes and exchange of business cards are not permitted at this time.
(iii) Boardroom spaces on the stand need to be large enough to incorporate social distancing regulations.
(iv) For one-on-one meetings at the stand, protective screens will be in place.
Delegates must use their mobile devices to take notes during meeting/conference sessions. DWTC will not provide pens and note pads as part of our contactless policy.
Additional information on COVID-19
Note: All negative PCR tests must be either in English or Arabic, if a passenger arrives at Dubai Airports with a negative PCR test in another language they must have it translated and attested at their country of origin. Should a passenger walk into Dubai Airports with a negative PCR test that is not English or Arabic they do so at their own discretion and may be required to do a second PCR test upon arrival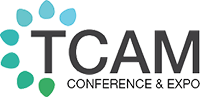 TCAM is the Middle East's first-ever Traditional,
Complementary, and Alternative Medicines
Conference and Exhibition.
Copyright © 2020 Global Links Exhibition Organizers & Conferences LLC All rights reserved.