6th - 8th December 2021, Dubai World Trade Centre
The TCAM Conference & Expo is a platform for promoting the role of Traditional, Complementary and Alternative Medicine systems in a pluralistic healthcare system, focusing on its contemporary relevance in the MENA region in general and the UAE in particular. The Conference also aims to play a more vigorous and potent role in the health and wellness of individuals.
ACCREDITATION
Participants receive CME credit hours and will be provided with a certificate at the end of the program.
TOPICS FOR 2021
Achieve Better Health
Immunity, maintenance, and wellness
Case Studies and Testimonials
INDUSTRY NETWORKING
As part of the Dubai Health Strategy 2021, the TCAM conference brings together practitioners, academics, researchers, decision makers, influencers and regulators from the Middle Eastern Health Industry.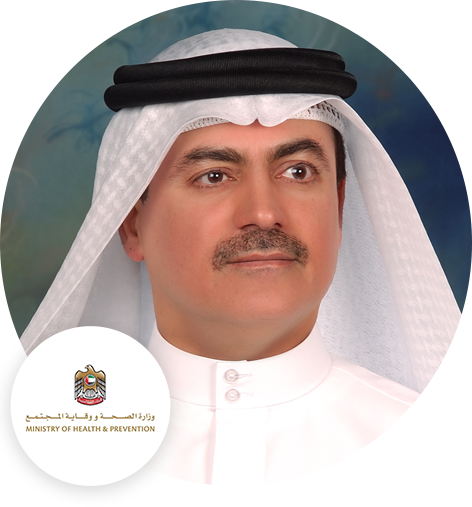 VIP attending the conference
H E Dr. Amin Hussain Al Amiri
Asst. Undersecretary for Public Health Policy and Licensing, Ministry of Health and Prevention (MOHAP) UAE

His Excellency Dr. Amin Hussain Al Amiri is the Asst. Undersecretary of Public Health Policy & Licensing Sector in UAE Ministry of Health & Prevention
Dr. Al Amiri got his Ph.D. and Ms. C. in Medical Science in 2003 from Faculty of Medicine; Aberdeen University in Scotland; UK.
He is responsible for the following departments at MOHAP:
Drug Dept.
Empowerment & Health Compliance Dept.
Organization, Licenses & Advertisement Dept.
Public Health Policies Dept.

Promote Health & Medical Tourism
To promote the local health culture of the Arab World, especially the UAE and Explore the possibilities of Medical Tourism.

Bridge the gap
To build a platform that will bridge the gap between the different systems for an integrative towards medical practitioners thus resulting in better patient outcomes, improvement in the healing processes and enhancement of quality of life of individuals.

Dubai Health Strategy 2021
To promote the local health culture of the Arab World, especially the UAE and Explore the possibilities of Medical Tourism.

Knowledge sharing
To serve as a forum for exchanging knowledge on the various approaches adopted by the TCAM systems in diagnosis, treatment, and management of ailments.

Popularize TCAM sector:
To popularize the vibrant TCAM healthcare in the UAE and promote evidence - based peer-reviewed research in the TCAM sector.
Scientific Committee Conference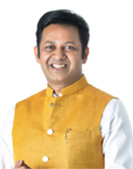 Dr. V.L Shyam
Medical Director of Dr. Shyam's Ayurvedic Centre UAE
20 years of Ayurveda experience across 19 countries. Has successfully implemented 66 Ayurveda / Wellness projects. He is also the Managing Director of Natura Wellbeing, UAE.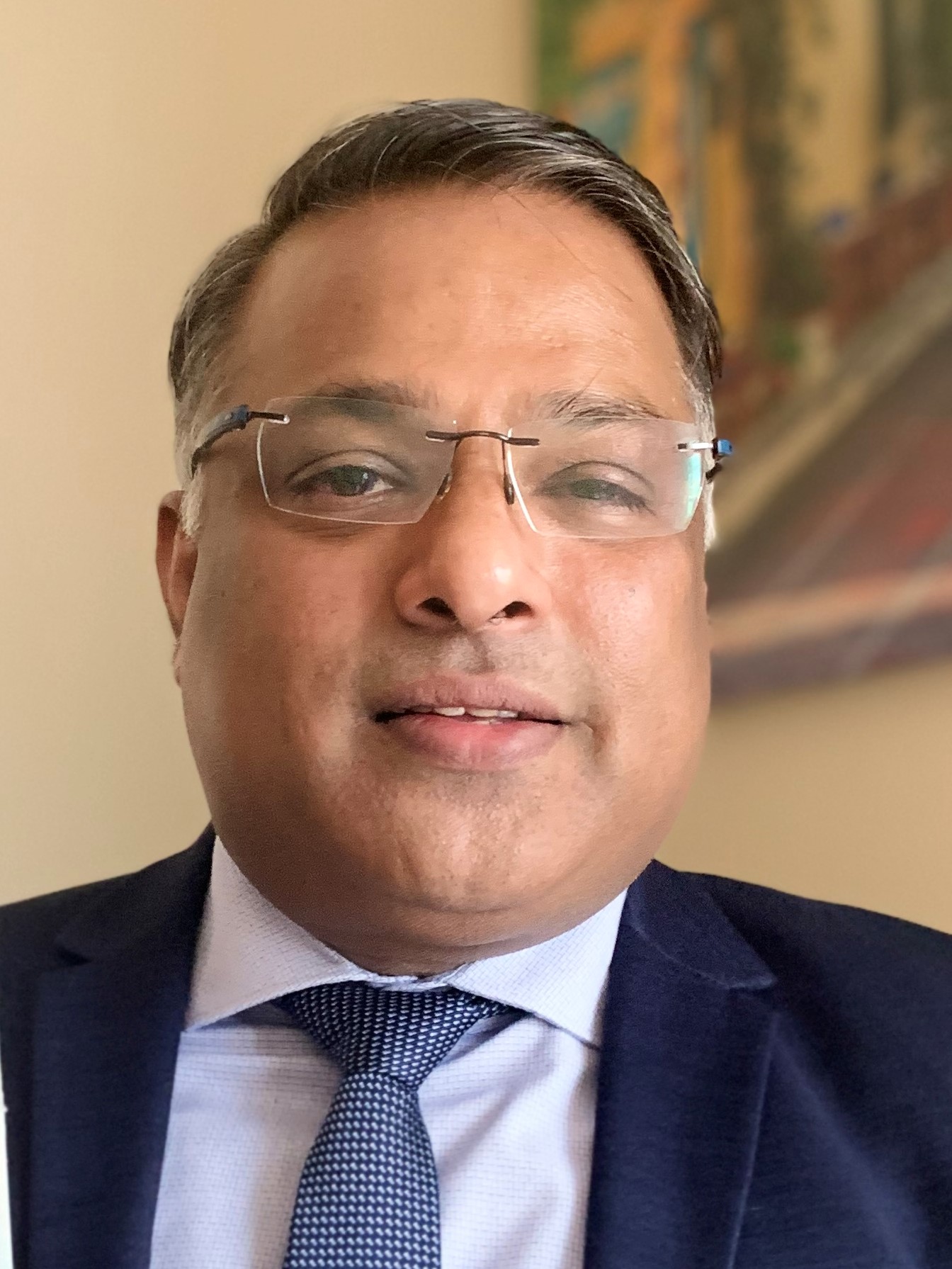 Dr. Ananth Alphons D'souza
President, Indian Homeopathic Association (UAE)
Senior Consultant & Homeopathy Specialist with 26 years of experience at Unicare Medical Center, Bur Dubai & Medex Nasser Clinic, Al Qusais.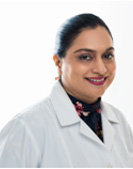 Dr. Benazir Quraishi
President, Emirates Unani Doctors Association
Skilled Traditional Complementary and Alternative medicine (TCAM) professional specialized in Unani medicine, Cupping therapy, and Hijama. She has a strong background as Medical director and practitioner. She is the medical director at Cleopatra's spa and wellness, Wafi.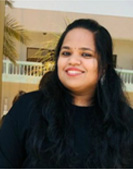 Dr. Swetha Sumesh Nair
Manager, Business Development, Panchakarma Ayurveda Center and President, Emirates Ayurveda Graduates Association
A Passionate Ayurvedic Physician with experience in Ayurvedic treatments and panchakarma therapies. She completed her BAMS at VPSV Ayurveda college Kottakal, 2010.
Dr. Vaneeta Shahani
Homeopathic Consultant at Al Biraa Clinic, Dubai. Awarded Hakim Ajmal Khan International Excellence Award for Best Homeopathic Physician in Dubai – UAE.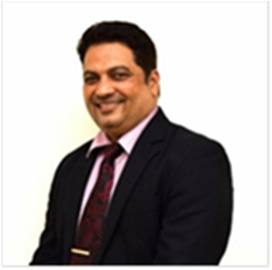 Homeopathy in the times of Epidemics
Asst. Prof. Dr. Ibrahim Usman Mhaisker, M.D. (Hom.)
Asst. Prof. Ibrahim Usman Mhaisker is the dean of Faculty of Traditional and Complementary Medicine (UoC). He received his master's degree, Doctor of Medicine in Homeopathy [M.D. (Hom.)] from B. A. Marathwada University, Aurangabad (India) in the year 2003. An expert in the field of homeopathy medicine, he has been working extensively as an academician, homeopathy practitioner and researcher.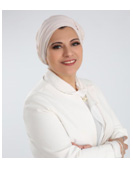 The 6 Secret Steps to Outsmart Symptoms and Live a High Quality Life
Dr. Hanan Selim
PharmD, Healthcare Specialist, Healology Wellness
She is an award-winning speaker and author on the most Innovative self-healing healthcare system, the RPH Method.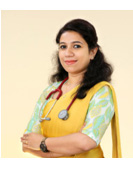 Myofascial Triggerpoint Release - An Adjuvant Therapy in Pain Management
Dr. Hridya T Chandran
MS, Medical Director, Oasis Care Ayurveda, UAE
She has an MS in Ayurveda Gynecology and 12 years of clinical experience in practicing Ayurveda.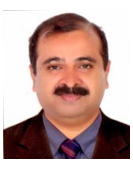 An Approach to Shoulder Pain
Dr. Jijo Jose
BAMS, MBBS, D'Ortho, DNB (Orth),NMC medical center , Sharjah, NMC Specialty Hospital, Dubai, UAE
A Senior Orthopaedic Surgeon with more than 17 years of experience in India and abroad.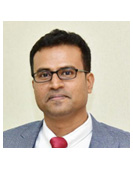 Homeopathy for a Better Health in Post COVID Era
Dr. Sinsen Joseph
BHMS, MD(hom), Medical Director, Lakeshore Medical Centre, UAE
A PhD Scholar in Homeopathy with over 19 years of international clinical experience in Homeopathy.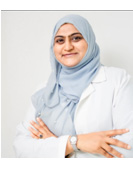 PCOS: A Hidden Epidemic & It's Holistic Management
Dr. Tehsin Malik
Ayurveda and Womens Heath, Bushra Specialist Medical Center Sharjah, UAE
A Holistic health doctor with an in-depth experience & expertise in managing women's health issues like PCOS, Infertility & Hormonal Health.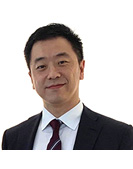 Enhancing Immune System Through TCM for Better Health
Dr. Yongjie Lu
Traditional Chinese Medical Practitioner & Accupuncturist, Top Medical Centre, UAE
Promoted Traditional Chinese Medicine in Russia until 2005 and in Dubai since 2008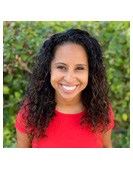 The Use of Hypnotherapy in the Treatment of IBS
Dr. Zain Ladha
Naturopathic Physician, The Chiron Clinic Dubai, UAE
She is passionate about optimizing health through the prevention and management of chronic disease.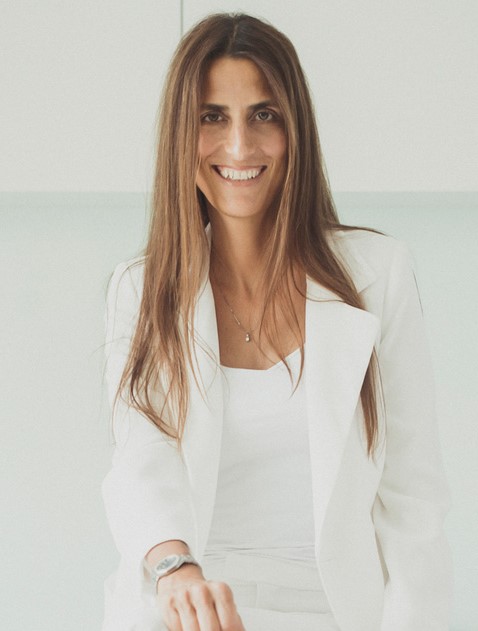 A Functional Approach to Infertility
Dr. Lanalle Dunn Medical Director, Naturopathic and Anthroposophical Physician, UAE
She specializes in hormonal complaints, child health and development, digestive issues, allergies, spinal health and mental health.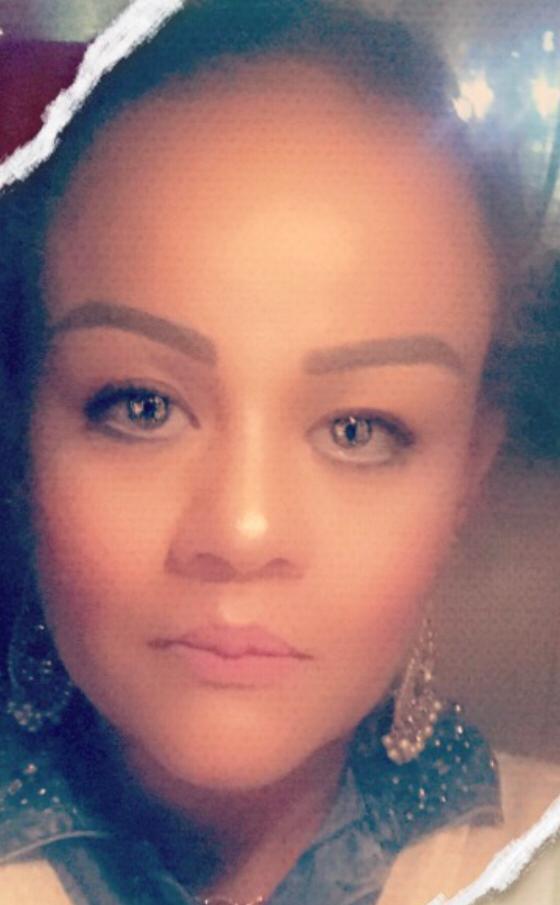 Misconceptions about Cupping and Homepathy - A Practitioners Perspective
Dr. Nada Mahmoud Mohammed MD, DHMS, Dentalmax Medical Centre, Dubai
She is a Medical Direct, Homeopathic Consultant and Cupping Therapist at Dentalmax Medical Centre.
First Day

Second Day

Third Day
Dr. Sinsen Joseph
BHMS, MD(hom), Medical Director, Lakeshore Medical Centre, UAE A PhD Scholar in Homeopathy with over 19 years of international clinical experience in Homeopathy.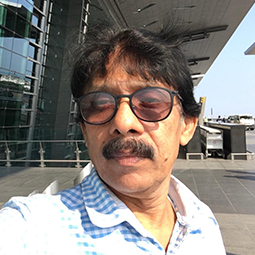 Dr. K Abdul Latheef
BAMS, Chief physician, Ayurvedic Herbal Health Center, UAE Instrumental in introducing Ayurveda to Oman (1993) and to the UAE (1995) also the driving force behind making the TCAM system registered in the UAE.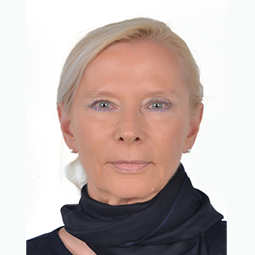 Dr. Michaela Jaksch
MD, PhD, Managing and Medical Director, Freiburg Medical Laboratory Middle East LLC, UAE Specialized in Genetics and was Head of Research of Mitochondrial Neurogenerative Diseases in Infancy in Munich, supported and funded by the German Research Foundation.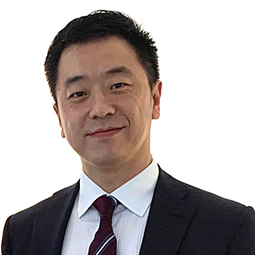 Dr. Yongjie Lu
Traditional Chinese Medical Practitioner & Accupuncturist, Top Medical Centre, UAE Promoted Traditional Chinese Medicine in Russia until 2005 and in Dubai since 2008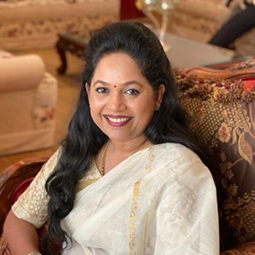 Dr. Meera Gopi Kurian
Director and Internal Medicine Physician, Dr. Sunny Medical Centre, UAE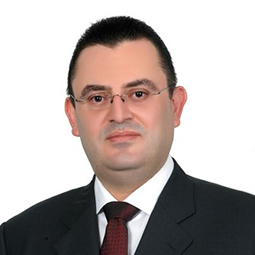 Dr. Haiman El-Nahal
General Manager & Specialist in Complementary Medicine and Cupping Therapy, Sharjah International Holistic Health Centre & Platinum Medical Centre, UAE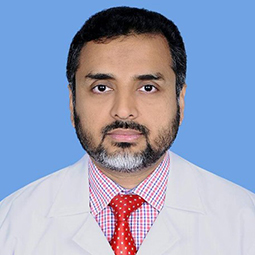 Dr. Shajahan Abdul Rehiman
Managing Director and Homeopathic Consultant, Fatima Medical Centre, UAE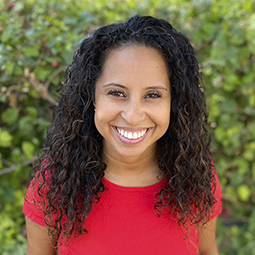 Dr. Zain Ladha
Naturopathic Physician The Chiron Clinic Dubai, UAE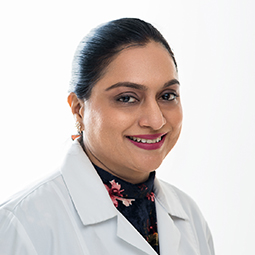 Dr. Benazir Quraishi
Medical Director, Unani medicine Practitioner, Cleopatra Spa & Wellness, Wafi, Dubai Dubai, UAE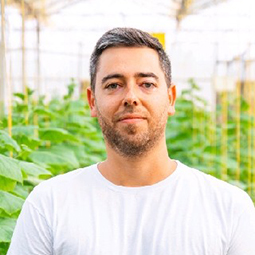 Yazen Al Kodmani
Operation's Manager
Emirates Bio Farm – 60 varieties of fresh produce from UAE desert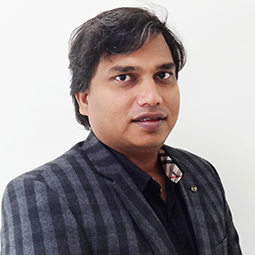 Chandra Dake
Dake Group, Executive Chairman & Group CEO
Award-winning sustainable solutions provider in water conservation and desert farming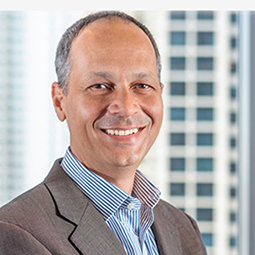 Adam Ragab
General Manager, Bedaya General Trading
UAEs largest distribution network of healthy brands specializing in school distribution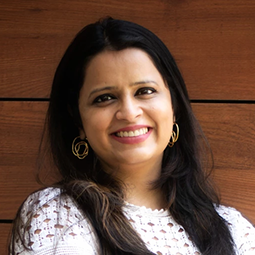 Shauravi Malik
Founder, Slurrp Farm
Most loved childrens health food brand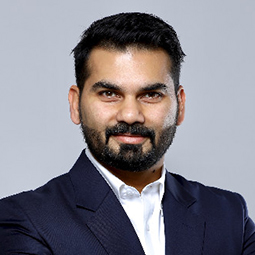 Manu Mahdi
Founder, Organic & Real
Dubai's largest online grocery for certified organic products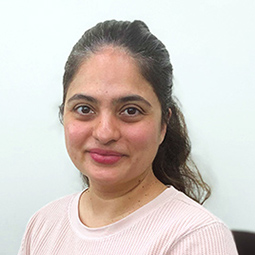 Mukta Tewani Purain
Co-founder, MissPalettable.com
Middle East's biggest e-commerce platform for clean beauty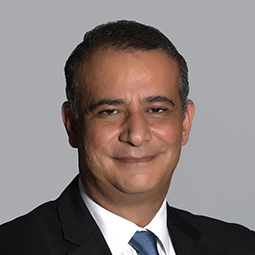 Samer Al-Nimr
Founder, Deliver2Mum
UAE's favourite e-commerce platform that delivers baby consumable products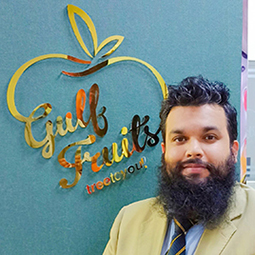 Omer Chauhan
Assistant General Manager, Gulf Fruits Trading Company
Specialised 5 and 4 Star Hotel supplier of Fruits and Vegetables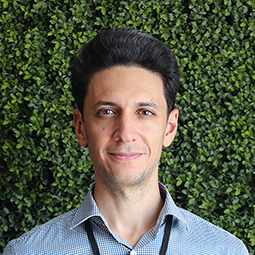 Roy Koyess
Baklava Made Better (BMB Group)
Largest manufacturers and private label of Mediterranean confectionery in the GCC region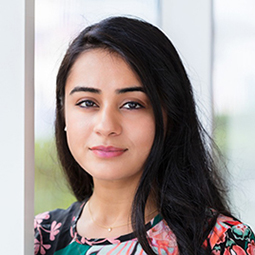 Manisha Advani
Founder, Soul Santé Cafe
Dubai's Premium hot spot for Vegans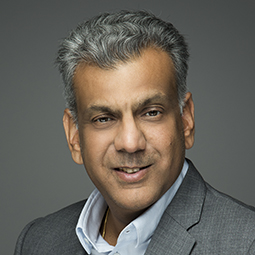 Ananya Narayan
Managing Director, Hunter Foods L.L.C.
Middle East & Asia's leading snacks and food manufacturer, packer and distributor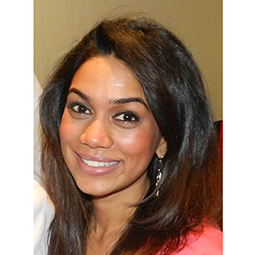 Davina Shah
Founder & Managing Director, The Goods Collective & Co
GCC's premier health & organic food supplier and distributor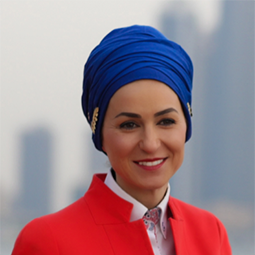 Katarina Gjosheva Cheshlarov
Founder, Midway Middle East
Major distributor of organic, gluten-free, non-GMO products in the region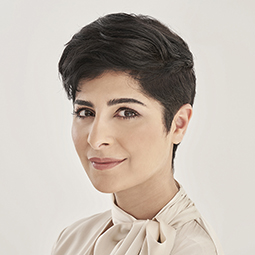 Anisha Oberoi
Founder & CEO, Secret Skin
UAE based tech enabled clean beauty enterprise for organic, ethically-sourced skincare for men, women and non-binary friends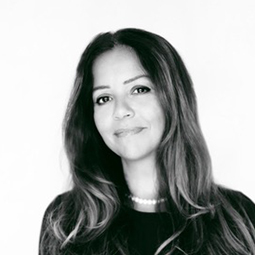 Leena Al-Abbas
Founder & CEO, The Organic Glow Beauty Lounge
The UAE's first-ever premium organic & vegan salon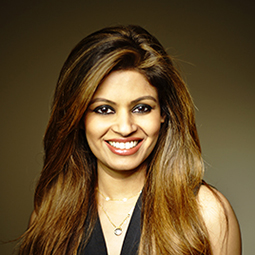 Mitun De Sarkar
Dubai-based clinical dietitian and health influencer supervised diet meal delivery service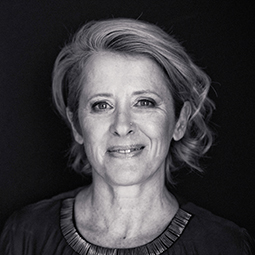 Kim Thompson
Founder & Managing Director, RAW Coffee Company
Dubai's largest coffee beans supplier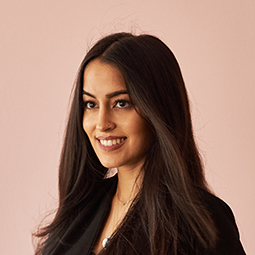 Tania Lodi
Founder, Tania's Teahouse
Dubai's hotspot for everything tea-related, serving a wide range of flavoured teas and specialty coffees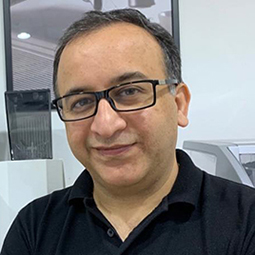 Vivek Hans
Founder & CEO, BevArabia
Leading producer and distributor of beverages in the UAE & KSA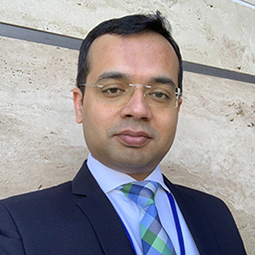 Imran Masud
Operations Manager, Supercare Pharmacy
A one-stop health destination, with over 45 pharmacies in the UAE, 6000 customers per day and 400 employees.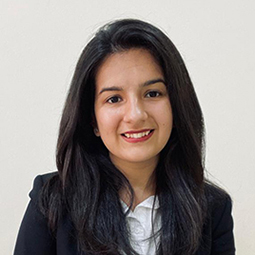 Veenisha Fatnani
Nutritionist, New Country Healthcare
Market leaders in marketing and wholesale and retail distribution of Pharmaceuticals, Nutraceuticals and Personal Care products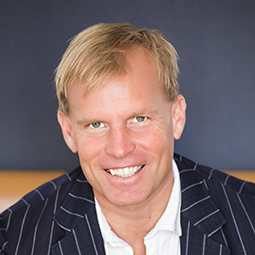 Wade Lightheart
Co-Founder & President, BiOptimizers, USA
Author, Athlete, Nutritionist and Expert on Fixing Digestion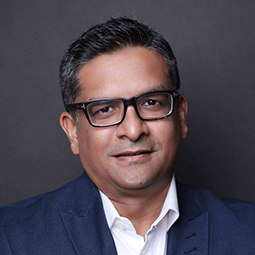 Sajid Azmi
CEO, Yegertek
A leading digital solution provider in the omni-channel customer experience and retail analytics space
Reasons to attend the Conference
1-day conference

10 plus lectures

Q & A Sessions

Panel Discussions

Popular Talk

Interactive exhibition

Optimum networking

Free Papers

Abstracts
Testimonials

Latest innovations

Join us at the TCAM Conference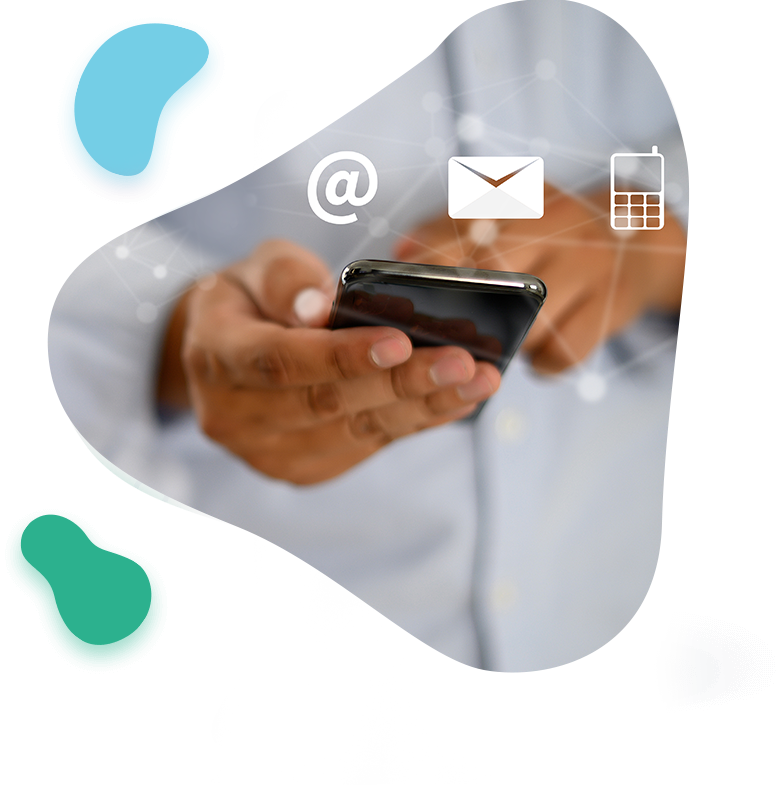 Speaker and Delegate Registrations:
Suraj Rao


+971 55 6018940


info@tcamarabia.com
Sponsorship and Stand Booking:
Mr. Abhishek Ganapathy


+971 52 4853927


 abhishek@organicandnatural.com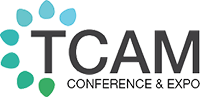 TCAM is the Middle East's first-ever Traditional,
Complementary, and Alternative Medicines
Conference and Exhibition.
Copyright © 2021 Global Links Exhibition Organizers & Conferences LLC All rights reserved.